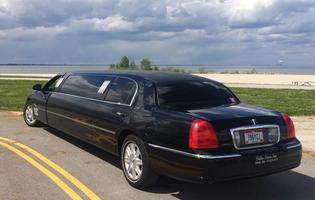 Childers Limousine Service has been providing the Toledo and surrounding areas with transportation for over 25 years. Our diversified fleet consist of over 50 vehicles ranging from sedans,vans and buses to our luxury limousines. Childers fleet will get you there in style, our professional and courteous staff are ready to assist you.
As a business traveler, you need to be available at all times. Childers Limousine Service is an independent transportation company that gives business travelers high-class transportation and a mobile office to do their work.
Online Reservations
For over two decades, Childers Limousine Service has provided posh rides for celebrities, corporate executives and government officials. But thanks to our always-reasonable prices, you don't have to be a high roller to live like one! At Childers Limousine Service, we're the transportation experts, and we can give you a ride that's as classy as it is affordable.
Ride With Childers And You'll Always Arrive On Time And In Style​
With Childers, there's no waiting around. We arrive promptly and take you to your destination in luxurious comfort. All vehicles are fully appointed with a variety of amenities to suit every taste. Whether you favor a sleek sedan, a super-stretch limo complete with mini-bar, a smooth SUV with tinted windows or a cool bus for a large party, we're on the job 24/7, so your ride is always ready when you are. With Childers Limousine, you will always get elegant transportation at a very competitive price.
Worry-Free Rides At Reasonable Rates
With our customized rides, you never have to worry about directions or how to find your destination. Your personal chauffeur has everything covered. Just hop in, sit back, relax with a drink and enjoy the experience. You'll be whisked off to your destination and taken to the front door with no worries about parking lots or valet parking. With Childers Limousine, you'll always arrive in style. Whether you need to be picked up at Detroit Metro Airport and delivered to your hotel, want a scenic ride around town or just need a classy set of wheels at your service for a fun night out, you can travel like a rock star! You deserve it, you've earned it and with us, you can afford it.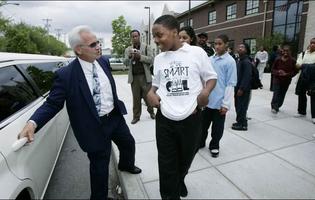 1989
Childers Limousine Service is one of the first luxury airport limousine service created for business travelers in Toledo, Ohio.
1992
The fleet grew quickly and in just 3 years, Childers Limousine Service went from 2 to 15 limos.
2003
Childers Limousine Service expands to a diversified fleet that consist of over 50 vehicles ranging from Sedans, Vans and Buses to our luxury limousines.
2009
For the past 20 years in business, Childers Limousine Service has became the most recognized limousine service in Northwest Ohio.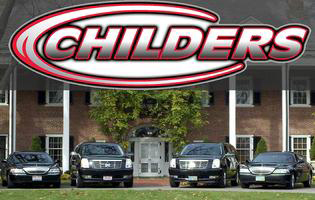 Join the Childers Limousine Service family and deliver world-class business limousine transportation.
We're currently looking for experienced drivers with a passion for transportation. We take pride in our customer service and only hire the best. Here are a few qualities we're looking for:
5+ years experience
No driving offenses
Technologically advanced
Knowledge of local attractions and restaurants
Ability to drive 100+ miles to and from destinations​
Please contact our office if you have questions about the hiring process.